Church History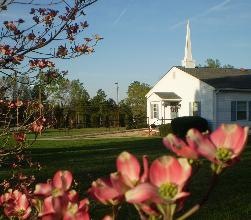 November 7, 1979, Pat Fortner received approval from the Victoria High School to use Room #104 for the purpose for religious use. Central Baptist Church officially began January 27, 1980! C.O. Dunnavant on September 19, 1980, drew up a "Deed of Gift" for 2.23 acres to Central Baptist Church. Mr. Dunnavant constructed the foundation and main structure. Mr. Earl Pinchback completed the interior and finished work to the building. October 7, 1985, C.O. Dunnavant deeded 3 more acres to Central Baptist Church. Many local people of Lunenburg County have been assets to the growing of our church.

Now, in 2015 our church is 35 years old, and still serving the Lord Jesus!

Call for more information: 434-696-2928.